Frequently Asked Questions
Here are the answers to some of the questions we get asked most often by our buyers.
If you can't find the answer you are looking for here, do not hesitate to get in touch.
Ashwood Homes Contacts
Head office
Phone Number: 01406 490590
Email Address: [email protected]
Please Note: before contacting the team, we recommend you utilise the information in your Home Care Guide, provided to you on completion.
The Customer Care team is available Monday to Friday from 9am to 5pm. Before contacting one of the team, we recommend that you utilise the advice given throughout this guide, to see if the answer to your query is available here.
On completion of your new home you will receive a 7 day remedial form to complete. Once these have been returned to Head Office a member of the Customer Care team will be in contact to arrange a date to complete any items you may have found.
Following this, around six months after you have moved in Ashwood Homes will send out a 6 month remedial items list to ensure you are fully satisfied with your new home. Our Customer Services operatives will be completing any remedial items in line with the LABC and NHBC guidelines.
What is considered a home emergency
Home emergencies can often catch us by surprise and don't always happen between 9am-5pm, we offer 24 hour emergency care, everyday of the year throughout the period of your warranty for plumbing, heating and electrical issues.
Home emergencies are issues such as uncontainable leaks, complete loss of water (isolated to your property), complete loss of electrics (Providing all steps detailed in section 5 have been carried out) and sewage issues.
Who to contact in an emergency out of hours
If you do face a genuine emergency outside of office hours please call:
Electrical Issues
SNG Electrical Limited
24 hour contact: 07951 629853
Office Hours: 01406 380800
Plumbing/Heating Issues
Mike Yould Plumbing and Heating
24 hour contact: 01775 680877
MCP Plumbing & Heating
24 hour contact: 01406373510
Charges
You will face emergency call out charges if an engineer attends the property and this is not a result of the system failing, but as a result of misuse or damage to the system or any components.
Our commitment to you
At Ashwood Homes we put the same high standards of care and attention into looking after our customers as we do into building our homes. We really want you to enjoy the process of purchasing your new home, so we aim to make this as stress free as possible.
We commit to providing you with detailed information about your new home and our Customer Care
We will give you regular updates about the progress of construction, legal completion and occupation dates
You will receive a demonstration of your new home's many features, on the day of legal completion
This "Home User Guide" will take you step by step through how best to run and maintain your new home
We will give you advice on the LABC's 10 year Buildmark warranty and manufacturer's warranties to ensure you have all the information you will need
We will provide a helpful and efficient after-sales service, including emergency out of hours cover
We will provide you with health and safety advice to minimise the risk of danger after you have moved in
Your Home –Our Vision is at the core of our business we aim to ensure we provide a quality workmanship to handover a home we are proud of each and every time.
Consumer Code for Home Builders
The consumer Code for Home Builders gives protection and rights to purchasers of new homes, ensuring that all new home buyers are treated fairly and are fully informed about their purchase before and after they sign the contract.
Visit www.consumercodeforbuilders.com to view this online today.
Restrictive Covenants
Your new home may be subject to restrictive covenants. These should have been detailed to you by your solicitor.
Any external, structural alterations that you may wish to make to your new home will require the consent of Ashwood Homes. This may incur a cost to cover the legal administration.
Alterations may also be subject to external consent e.g. planning consent and building regulations approval.
Ashwood Homes requires a copy of any drawings and a description of your intentions prior to you carrying out the work.
If permission from Ashwood Homes is sought retrospectively, you will still be liable for costs to cover legal administration.
Details should be sent to:
Ashwood Homes
1 Goodison Road
Lincs Gateway Business Park
Spalding
Lincolnshire
PE12 6FY
LABC 10 Year Warranty
Your LABC warranty will cover you for any structural faults that may occur during this time period and will be taken care of with the minimum of fuss. Ashwood Homes will provide you with a Certificate of Insurance on handover.
It is important to note that your LABC Warranty will not provide cover for all issues you may have. It is therefore important that you carry out a full inspection of the property and raise any issues with Ashwood Homes within 7 days of completion.
Your policy documentation will provide full details of the insurance cover provided.
The LABC Warranty also protects your new home from structural damage that may occur during the first ten years after your home is completed. If you decide to sell your home before your warranty expires, our LABC Warranty is fully transferrable, making your property more attractive to buyers and lenders.
For full information visit www.labcwarranty.co.uk
Other important information
Gas, Electric & Water: it is very important that you set up your accounts with British Gas and Anglian Water. You can do this by calling the numbers on their websites and their helpful staff will guide you through the set-up. Our sales staff have already sent across your final meter readings, you will just need to have these in front of you whilst setting up your account in case either company needs to check them. Also, we don't recommend switching providers until your first bill has come through, as you may end up paying twice – we have received complaint regarding billing errors due to homeowners switching too early.
Smart Meter: You will have been supplied a smart meter upon completion. This measures the amount of Gas and Electric you are using every day so you can keep track! You should plug this in as soon as possible.
GDPR: New General Data Protection Regulations came into force on 25th May 2018. In the back of your Home Care Guide there is a GDPR Form. Please sign this form and return it to us if you are happy for your contact information to be given to contractors for use during the snagging process to arrange appointments. We are not allowed to give out your information without consent, so it is vital you return the form as soon as possible.
Appliances: After completion, it is important that you register all the warranties on your integrated appliances. That way, if any faults occur you are covered for the period that the warranty states. This is not the responsibility of Ashwood Homes.
7 Day Remedials
Ashwood Homes are committed to Customer Care. It is important to remember that your home is a handmade product, and there may be remedials that Ashwood Homes will carry out after completion.
From the date we receive your 7 day snag sheet, we aim to achieve and complete the remedial works with our contractors and customer care engineer within 30 days.
Our customer care advisor will arrange to carry out these works Monday to Friday, between 8am and 4:30pm.
The items covered/not covered under the 7 day remedial process are as below:
Glass & Glazing: This should have been checked thoroughly on Hand-over. We will only accept items such as scratches & cracks if they meet the exact criteria of the Glass and Glazing Federation – which you are given a copy of upon completion.
Kitchen Units, Worktops & Appliances: These items should also have been thoroughly checked on completion. Any major cosmetic damage will not be accepted after completion. If there are any issues with faulty appliances, these will be dealt with through the appliance warranty and will not be the responsibility of Ashwood Homes (please ensure you register your Bosch Warranties on all appliances when you move in).
Sanitary ware/Tiles: As above, if any major cosmetic damage is found after completion it will not be accepted. All sanitary ware units and tiling should be checked thoroughly on hand-over.
Gardens: If your garden is not rotivated upon completion, this could be caused by inclement weather. Once the weather is dry enough, the landscaper will return to rotivate. If you have had turf laid prior to completion, it is the responsibility of the homeowner to ensure it is watered, as we will not be responsible for replacements if the turf dies.
Paint, sealant etc. remedials will be carried out in accordance with the LABC/NHBC guidelines for what is acceptable. No scuffs or marks will be accepted unless picked up on your hand-over form before completion.
6 Month Remedials
Your LABC warranty will cover you for any structural faults that may occur during this time period and will be taken care of with the minimum of fuss. Ashwood Homes will provide you with a Certificate of Insurance on handover.
It is important to note that your LABC Warranty will not provide cover for all issues you may have. It is therefore important that you carry out a full inspection of the property and raise any issues with Ashwood Homes within 7 days of completion.
Your policy documentation will provide full details of the insurance cover provided.
The LABC Warranty also protects your new home from structural damage that may occur during the first ten years after your home is completed. If you decide to sell your home before your warranty expires, our LABC Warranty is fully transferrable, making your property more attractive to buyers and lenders.
For full information visit www.labcwarranty.co.uk
Living on a construction site
Health & Safety information
You are likely to encounter machinery and traffic as we continue construction of the development.
For your safety, we ask that you adhere to the following advice when moving around the development.
Use footpaths at all times. Please note that temporary footpaths may be in use where permanent footpaths are not yet completed
Use pedestrian crossings where designated
Beware of site speed bumps
Be mindful of children playing on residential roads around the development
Where construction vehicles are operating on site, never walk behind them as they may have obscured rear visibility
Be vigilant as roads may be shared by pedestrians and equipment
If you have children, please ensure that they stay away from construction areas
.
Shrinkage, condensation and insulation
Shrinkage: What to expect
Your new home is a man-made product, constructed by a variety of skilled trades, using a wide range of different materials.
During its first year, it will go through a number of natural changes as it adjusts to the different seasons and some of the materials used, such as a mortar, plaster and wood, may dry out often creating slight cracks.
Slight cracking and small imperfections should be expected and should not be any cause for concern. Below is some detail around different forms of shrinkage and where action needs to be taken.
Minor dry lined and plaster wall cracking
Nail pops, panelling and coving cracks are common due to shrinkage. These are normal maintenance issues.
Is this covered by the Warranty?
No, unless the crack is 3mm wide (roughly the width of a pound coin) If this is the case, contact our Head Office who will assess this for you at the earliest convenience.
Decorator's filler and mastic
Maintenance and touch-ups are your responsibility. These can usually be easily filled using filler to plug any cracks.
 Is this covered by the Warranty?
No, if the crack is less than 3mm wide
Concrete cracks
Garages, patios, paths and concrete around manholes can develop minor shrinkage cracks. This is normal and should be expected.
Is this covered by the Warranty?
No
Exterior wood
This can develop minor separations, shrinkage and warping. This is all completely normal.
Is this covered by the Warranty?
No
Exterior brickwork, mortar and render
Most homes will develop minor cracking during your warranty period due to your foundations settling and thermal expansion and contraction. Efflorescence may also appear. This is caused by natural salts coming out from the wall materials. This is not harmful and will usually disappear overtime.
Is this covered by the Warranty?
No
What is condensation?
Condensation is a common problem which can cause damage to your home. Hundreds of litres of water are absorbed during construction and as you begin to live in your new home and heat it, this moisture has to dry out.
Condensation is caused by steam and vapour turning into water when it touches cold surfaces such as windows, floors and walls.
Is this covered by the Warranty?
No, unless the crack is 3mm wide (roughly the width of a pound coin) If this is the case, contact our Head Office who will assess this for you at the earliest convenience.
How do I know if I have condensation?
Condensation is generally noticeable where it forms on non-absorbent surfaces such as tiles or windows. It can, however, form on any surface and may not be noticeable until mould growth occurs. It is also common in roof spaces during cold weather.
How can I reduce the condensation in my home?
Keep your new home warm and ventilated e.g. open windows, and keep trickle vents open and unobstructed by curtains/blinds
Close bathroom and kitchen doors when you are using these rooms. Where applicable open trickle vents and operate ventilation fans.
Open windows after baths or showers and while cooking or washing so that the moisture vents outdoors rather than to other areas of the house
Wherever possible, try to dry washing outdoors, if you do dry washing indoors, keep a window open and ensure that non-condensing tumble dryers are vented outdoors.
What should I do if I experience condensation?
If condensation has occurred, mop as much of it up as possible. Heat the room, open the window a little and keep the door shut to contain it. Open the door once the condensation has evaporated.
Insulation
Insulation has been installed into your roof space and cavity walls to prevent heat loss from your home. You should check this regularly and ensure that it remains dry.
One of my sockets isn't working?
Check your consumer unit to check that all of your switches are in the "on" position. Test the appliance in an alternative socket to ensure that the fuse within the plug hasn't blown. If this appears to be the case, please refer to the appliance manufacturer's guide for further information.
My lights won't turn on?
It might seem obvious, but make sure that a bulb hasn't blown and tripped your consumer unit into the "off" position. If it has, simply move the switch into the "on" position.
Loss of power
If you experience loss of power, you should take the following steps:
Check your consumer unit (fuse box) to see if any of your trip switches have moved. If you notice any of these are off, switch them back on. Check to see if any bulbs have blown around the house as these may have been the cause. There is a further isolator switch in the electricity meter box which should be checked to.
If the issue does not appear to be isolated to your property, you need to check the current status for your area with the distribution company. You can check which distribution company you are covered with by visiting

 

www.energynetworks.org
If there is no known power cut in your area, contact us. We will then arrange for an electrician to visit you as soon as possible.
If this is out of hours please use the emergency numbers at the top of this guide and please remember that you may incur an emergency call out charge if this is not considered a genuine emergency or if this is the result of intentional/malicious damage to the system.
Where is my consumer unit (Fuse Box)?
The location can be found on the working drawing and will also be shown to you by our Sales Advisor on completion of the property.
How do I switch off my consumer unit (Fuse Box)?
You can switch off your consumer unit using the main red switch on the unit.
Smoke Alarms
The smoke alarms in your property are wired into the main electrical supply and have a battery back-up to ensure that it continues to operate in the event of an electrical failure. In the case of power failure or if the batteries need replacing it will bleep.
Make sure that you test your smoke alarms regularly to ensure that they are in working order.
What do I do if my smoke alarm doesn't sound when tested?
For your safety, it is imperative that your smoke alarm is working effectively. Follow these steps to ensure that it is functioning:
Check your fuse box and make sure that the switch is in the "On" position
If it is, replace the backup batteries and test again
Vacuum it, to see if there is any dust may have affected the unit's sensor
If the problem isn't resolved, contact Customer Care immediately
Gas boiler and central heating
Your Gas Supply
Gas appliances required adequate ventilation. For your safety, NEVER block or cover gas appliance ventilators.
Your gas supply is brought into your home through a service pipe which ends at the meter.
It's a good idea to familiarise yourself with the location of the mains gas tap and how to isolate the gas supply.
Where is my gas meter located?
The meter is generally located in a box on the outside wall of your home. You will have been given a key to access this on legal completion.
IF YOU SUSPECT A GAS LEAK OR SMELL GAS in your home, take the following steps immediately:
Extinguish all naked flames
Turn off the gas supply at the meter
Open all doors and windows
Call National Grid on 0800111999
DO NOT operate any electrical switches until you are told that it is safe to do so.
Boiler & Central Heating Maintenance
To maintain its warranty and for your safety, your boiler and hot water cylinder should be serviced by a Gas Safe registered engineer every 12 months from your date of legal completion. Please keep all paperwork from the engineer at the property.
For details of when your boiler service is due, please refer to your documents.
DO NOT attempt to service your own boiler or central heating system. This must be completed by a Gas Safe registered engineer. It is your responsibility to arrange any servicing.
If you are having problems with your boiler, please refer to the Manufacturers manual which will have been given to you on completion of the property.
Your boiler will come with a 5 year warranty (this is providing the customer adheres to the manufacturers terms and conditions).
Cleaning & maintenance
To prevent the build-up of everyday grime and to ensure that your windows and doors remain in good working order, your windows and doors will require occasional cleaning and maintenance.
You can clean UPVC surfaces with warm water and a mild detergent (for example, washing up liquid) using a soft cloth. Never use abrasive or solvent cleaners as these will damage UPVC surfaces, letterboxes and handles.
Drainage holes, roller tracking and lock pin locations should be inspected regularly and kept free from debris of blockages.
Dirt and grit should also be removed from door threshold, opening window sills and any other moving parts.
Water, plumbing, bathroom and drains
Plumbing maintenance
Over time, tap washers will fail. This is perfectly normal and due to wear and tear. The replacement of washers is common and necessary to stop dripping taps. It is your responsibility to replace these.
Drainage
Large solid items going through your drains and sewers cause major problems.
Call outs to remove blockages caused by anything other than toilet paper, including the below, will incur charges:
Contraceptives
Female hygiene products including wipes
Cotton buds
Packaging and cleaning wipes
Dental floss
Nappies and baby wipes
Keep in mind that cooking fat/grease may be easily poured down the sink when it's hot, however when it cools down it solidifies, often causing blockages. To dispose of it, pour it into a container and put out with the general refuse.
Blockages caused by foreign material which has been deposited by the resident will not be covered by your warranty.
Cleaning your bathroom
Ensure that you clean your bathroom regularly to prevent soap scum build ups and discolouration. Avoid the use of abrasive cleaners as these may damage your bathroom.
Also avoid the use of chemical cleaners on taps and fittings as this may lead to discolouration. Use warm, soapy water to clean these and buff them dry with a cloth.
Make sure that you continually clean and maintain the grout and mastic around the edges of baths, sink and showers. It is possible that this may crack over time – this is perfectly normal and is your responsibility to maintain.
Outdoor maintenance
Manholes
Intermittent access may be required to man holes which may be located in your front or rear gardens. Please ensure that these are not covered and are readily accessible.
 Outside taps
Outside taps are not frost proof unless you disconnect hoses and other appliances during the freezing weather.
The most common cause of burst water pipes is a frozen outside tap which has not been drained or isolated properly. You can isolate the tap under your kitchen/utility sink and drain.
During the winter, remove hoses and adapters from external taps and store these in a safe place. This will prevent them from becoming damaged in freezing weather.
 Keep gutters free of debris to ensure that they function correctly.
Lawns
It takes around 2 years for a full lawn to develop from turf
Keep off newly laid lawns as much as possible, especially if it has been laid during wet conditions or in the winter
If your lawn was laid in dry conditions, keep it well watered. Watering should take place in the morning or evening to avoid it being scorched by the sun. It is the responsibility of the homeowner on completion that the new turf is regularly watered.
Wait until roots stabilise the soil before mowing. New turf takes at least 1 season to settle properly. When you do mow it, do not cut it too short.
Feed the lawn each spring (after the last frost) and throughout the summer
During the autumn, aerate the lawn with a garden fork to allow healthy root growth and drainage
Shrinkage may appear where turf joins. This is perfectly normal and to be expected
Keep lawns aerated to improve drainage and prevent attacks by leatherjackets (crane fly larva) which feed on grass roots and stem bases
Shrubs & trees
Most shrubs and trees need little attention once they are established, but should be regularly watered during the first year
Newly planted trees should be drenched at least twice a week and more frequently during dry spells
Conifers should be sprayed when they are newly transplanted, and hosed thoroughly once a week during the first 3 months
Never plant trees too close to your house as roots may interfere with your foundations
Cut back plants during the autumn to improve root growth
Wear & tear
Cupboard doors have been made to withstand the normal wear and tear associated with everyday kitchen life and are treated to resist normal household cleaning chemicals. However, any spills should be rinsed immediately and dried thoroughly.Avoid placing electric kettles and steamers directly below wall units and on worktop joints to minimise condensation.
Melamine & Laminate maintenance
Doors and drawers should be wiped clean with warm water and a damp cloth containing mild detergent, such as washing up liquid. You should avoid the use of scouring pads or wire wool and not use abrasive cleaning agents. All doors in the kitchen should be wiped to maintain an even sheen.
What should I do if I spill something on my cupboard doors?
If you spill any oil based substances such as butter or cooking oil, it should be wiped away immediately to prevent staining.
There may be a noticeable sheen after the surface has been wiped, but this can be easily removed by the use of a mild detergent if used immediately.
Worktop maintenance
Never place hot pans or dishes directly onto worktops – always use a heat shield or hot pad to avoid blistering or cracking laminate.
You will receive detailed information regarding the maintenance of your worktop from the manufacturer which can be found within the documents you will have received on completion.
Laminate worktops
Laminate worktop surfaces are designed for easy maintenance and to be long lasting.
Everyday stains, such as coffee spills and finger marks clean up easily with a quick wipe with a damp cloth, whilst tougher stains may require the use of a non-abrasive, non-acidic cleaner, applied with a soft bristled brush. Although they are generally resistant to scratches and normal wear and tear, it is advisable to use a cutting board when using sharp knives.
You can hide and fine scratches in your laminate worktop by applying a light coat of non-oily furniture polish.
White goods
If purchased through Ashwood Homes, your white goods will be under warranty with the manufacturer for the first year, or dependent upon their terms.
Remember to register new appliances with the manufacturer otherwise this may invalidate the guarantee.
We are not responsible for any repairs or maintenance to the appliances and the manufacturer or a local repair centre should be able to advise on any action required.
Wall maintenance
As mentioned in the section "shrinkage" (under "shrinkage, condensation, ventilation & insulation") cracks and minor defects are a common result of the drying out process.
In most cases, filler and a new coat of paint is sufficient enough to rectify the problem – you will have been left some spare paint for this purpose.
When repainting walls and ceilings, make sure that the surfaces are wiped down and free of grit and grease. Also ensure that you sand down and smooth the area where you have used a filler prior to painting.
If you are drilling into a wall, make sure that you check what is behind it using a pipe detector to avoid causing damage to your property, as this is not covered by your warranty.
Roof
Extreme weather including high winds, driving rain and snow may cause damage to your roof and roof tiles.
Any damage caused by the weather is not covered by your warranty and should be referred to your property insurer.
Please note that your loft should not be used for storage.
Accessing & reading your meters
Your electricity and gas meters are located in a box on the outside of your home.
Your water meter is located in the ground, outside your property.
Reading your meters will ensure that you receive more accurate energy bills.
Electricity meter
When reading your digital meter, simply read the numbers from left to right, ignoring the last figure (often in a red box).
Gas meter
Read only the numbers displayed before the decimal point.
Water meter
You only need to record the black numbers. These measure the cubic meters of water used and this is how you will be charged. Red numbers record smaller units which are not chargeable.
Your meters will have been read by Ashwood Homes on completion of the property and the figures submitted to the relevant utility companies.
These Documents May Include...
Homeowner Questionnaire
Your Home's Environmental Performance Certificate (EPC)
Your Home Demonstration Form
Your LABC Warranty Form
Electrical Certificate
Burglar Alarm Instructions (if applicable)
Your Gas Safety Certificate
Boiler Registration Form
Manufacturer's Boiler Operating Instructions
Window Certificate (Warranty for sealed units, 5 years)
Meter Reading Form, Gas, Water and Electric.
Kitchen Guide
Appliance Instruction Manuals
Management Company Info
Out of Hours Emergency Contacts
Sales enquiries
If you are interested in finding out more about any of our developments, see the Contact Us page for phone numbers.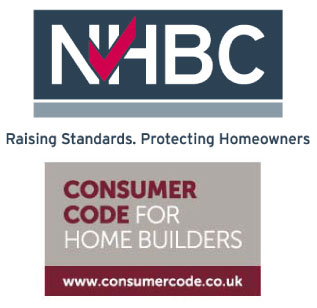 Business Information
Registered Address: 1 Goodison Road, Lincs Gateway Business Park, Spalding, PE12 6FY
Registered in England
Registered name: Ashwood Homes Limited
Registered number:4242280