Part Exchange – A guarateed sale for your property
Selling your home through an estate agent can be stressful, uncertain and time-consuming. 
The PX Partnership's Part Exchange Scheme removes the uncertainties of the buying and selling process by offering you a guaranteed sales for your property. This enables you to purchase your new home quickly and smoothly.
Just so you know, there is no charge to make a part exchange offer for your home and there is no obligation to you whatsoever.
Quick Offer
No need for you to place your property on the market and wait for a buyer to be found.
Guaranteed Sale
Avoid tie risk of your sale failing through.
Certainty
Avoid last minute price renegotiations that can occur with a conventional sale. No Agents Fees By choosing Part Exchange you can avoid paying estate agents fees. potentially saving you thousands of pounds.
No chains
Avoid delays, uncertainty and disappointments associated with long chains. Speed We can purchase your property in a fraction of the time compared to selling in the usual way.
Flexible Moving Dates
There are no chains to dictate your moving date, giving you more flexibility and Lyewe also allow you the opportunity to stay in your previous property for up to 2 eks after completion.
Worry and hassle free
No waiting, no chains, no fall through or renegotiations, PX gives you control over completion dates – this all makes for a simple and stress free moving experience
Choose your new home
Once you have chosen the new property you want to buy, the developer will pass your details to us.
Valuations
We will contact you to organise valuations by two Local estate agents and possibly a Chartered Surveyor. One of our team may also carry out a home visit.
Offer
Once we are in receipt of the estate agents valuations and have completed our own research, the Part Exchange offer for your property will be made to the developer, who will contact you to discuss the figure. [Subject to survey if applicable).
Decision
If you choose to accept the offer the developer will let us know and a survey will be carried out if necessary. If you decline the offer, the process ends here with no cost to you.
Solicitors
Once everything has been agreed, solicitors are instructed to commence the legal process and work towards a completion date agreed between you and the developer.
Moving
Once we have completed the purchase of your property you can choose to straight in to your new home, or take advantage of our free option to re in your old home for up to two weeks to help reduce the stress of the process.
Sales enquiries
If you are interested in finding out more about any of our developments, see the Contact Us page for phone numbers.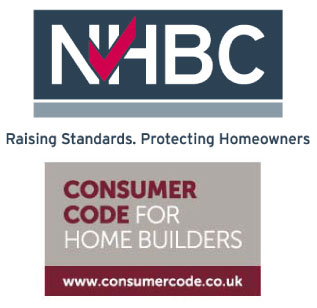 Business Information
Registered Address: 1 Goodison Road, Lincs Gateway Business Park, Spalding, PE12 6FY
Registered in England
Registered name: Ashwood Homes Limited
Registered number:4242280