Customer care is our number one priority, but don't just take our word for it…
Here's a selection of the wonderful testimonials we have received from Ashwood Homes's happy buyers.
As first time buyers everything was new. It was necessary to find the right financial advisor and solicitors, and this team was very helpful and guided us through the entire process.
Jo and Amber were also very patient and available to us when we needed them, which made everything easier.
We are very happy with our house and we just want to say thank you to everyone involved, they were all amazing professionals.
Ashwood Holmes have been absolutely outstanding!!
Especially Jo sands! She has kept us up to date with everything going on with the house and got us the plot that we loved and wanted!
This could be quite a stressful time with moving house etc however it has been such a smooth process it's been amazing. Jo was fantastic with helping us choose our kitchen and tiles etc. Jill is also lovely and the new assistant girl (sorry I can't remember her name).
The process from ashwood Holmes is moving quick with our solicitors too and there has been no delay in that which is also a bonus. I would definitely recommend anyone to buy a house with ashwood Holmes as you get superb customer service and the homes are quite spectacular too.
Also I really do think that Jo Sands is an asset to your company and definitely deserves some recognition for all the hard work she has put into us and us getting our dream home! Cannot wait to move in and start our perfect family life in our new ashwood home 🙂
I can only say a big thank you to all of you for making our move from Germany back to England go so smoothly.  It began in May of 2018 when I phoned to see a house in Holbeach.  We decided that we wouldn't make the move at that time so cancelled the viewing.  We later decided that we would move back to England so in October I got in touch with your company again.  Your ladies are so helpful and guided us to this house in Donington.  We came over to England to see and approve our new home. We were delighted.  Unusually for new homes Ashwoods stuck to the date they gave us and on the 20th December we moved in.  What a lovely finish and yes everything was finished.  The house was warm and welcoming and so was Jill and the site manager.  I can only say thank you again for such a lovely house a wonderful experience and I can recommend your company to anyone who wants to know.
From reserving our house off-plan, right through to completion, we found the process very straight forward. The two sales reps on site were so friendly and helpful and sorted out any questions or queries we had as soon as they could. We are very pleased with our new home.
When I called to find out what 3 bedroom detached properties where available, there was really only the one left which is one we ended up buying. The whole experience from the first phone call, to exchanging on our property and completing on our new Ashwood Home was an enjoyable journey, which was aided by Kim from the site office, Kim always had time for our questions and always gave me an answer that I could understand, which was very helpful as it is not always easy to understand solicitor speak, but Kim was there all the way to help and guide us through the process.
We had a very bad experience in buying a new home previously, so we were a bit nervous at first, as we didn't want to go through the same shocking experience, but I can honestly say that we would recommend buying an Ashwood Home to our family and friends because I know that they will be looked after from start to end.
We absolutely love our new home and have settled in nicely, so I would just like to say a huge thank you to Kim for all her help and support and I just hope that the professional and friendly service continues as we go through the 'after care' and snagging process, as I am confident we will.
We would like to say a huge thank you to Ashwood Homes for providing us with such  lovely home. From start to finish, sales staff, site manager and building staff alike have been polite, pleasant and courteous to myself, my husband and children. All issues that have been raised have been dealt with efficiently and we look forward to many years of happiness in our new home. On a personal level, I would like to thank Ashwood Homes for being so accommodating in getting us into our home before my husband was deployed out of the country for four months. By bringing our house forward by two weeks, it meant we could get the children settled into their new house and school before they experienced more upheaval. Everyone's hard work and cooperation was much appreciated and has given our children the best possible start here in Donington.
We just wanted to say how fantastic Ashwood Homes have been. From the very first moment of meeting Sylvia and Laura, everything was so smooth-running. If we ever had a question it was answered immediately. We looked at so many different builders and couldn't believe how much more was included with Ashwood Homes. We moved in a week ago and Sylvia wants out 7 day snagging list but we don't have anything to list! A credit to the high quality homes you build.
We would just like to take this opportunity to thank everyone at Ashwood Homes for how good they have been throughout the whole process of our move! Especially to the sale representatives – Sylvia and Amber, and site manager Pete who's customer service, general attitude and helpfulness is absolutely second to none!
We would also like to extend our thanks to the senior management who didn't put any pressure on us to exchange, even though we had reserved the house back in May!
Your understanding, excellent customer service and attention to detail within your homes means we would recommend Ashwood Homes to anyone looking to buy a new build, as you are by far the best developer!
We would also like to say what a fantastic job all the tradesmen have done – Very pleased!!!
We moved into a Moulton property on the 1st December and I would like to say that the sales ladies Sylvia, Amber, Jill and Esther were absolutely brilliant. We came up a few times to check the building out and also made several phone calls and in every way the ladies were all very helpful and professional and a credit in our opinion to Ashwood Homes.
Having been in construction since 1976 and a site manager for 25 years it was good to see the buildings being constructed with solid walls etc rather than metal stud and ther like which for us was a major purchasing factor. We still hace a few snags which I am sure will be corrected but are pleased with our purchase and Moulton village.
Thank you to the ladies for making the whole process at your end stress free.
After deciding to find a home in the area and choosing Ashwood as our builder, we first met Mary and Katie from the Swineshead Sales Team to see which plots were available. As you can imagine, choosing carpets, kitchen units, bathroom tiling and many other options took time and many changes of mind. Mary and Katie never hurried us and made us feel very welcome no matter how many times we wanted to discuss things. On the day we moved in, the house was formally handed over to us. Mary walked us through every room, checked every option was in place exactly the way we wanted it. Overall, we felt more like friends were helping us make one of the most important decisions we could, buying a very well finished, wonderful new home!
I would highly recommend Ashwoods as a Home Builder; we found the team so helpful and very accommodating every step of the way during our house development, facilitating numerous onsite visits and assisting us with our finishing choices.
I was aware of Ashwoods as a builder due to their outstanding local reputation, the exceptional finishing standard we can see in our home is a tribute to that.
Sales enquiries
If you are interested in finding out more about any of our developments, see the Contact Us page for phone numbers.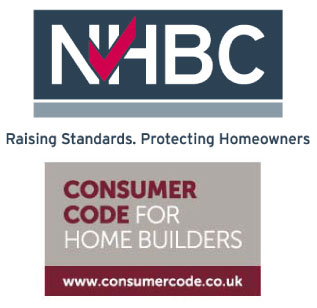 Business Information
Registered Address: 1 Goodison Road, Lincs Gateway Business Park, Spalding, PE12 6FY
Registered in England
Registered name: Ashwood Homes Limited
Registered number:4242280